[
Report This
]
Rated:
6th-7th Years •
Summary:
Drama, romance, adventure and darkness are the ingredients of my story. Harry is heartbroken from the break-up with Ginny and devastated from the death of Dumbledore. Ron and Hermione are captured in their own world. Draco is running from his destiny and his farther. Ginny is confused and feels as if Harry is slipping away from her. A new mysterious character appears and she is anything but ordinary. My story takes place right after Dumbledore's funeral and chains of events are happening which are leading to a climax that is more than you can handle. Read! You won't be disappointed!
Rated:
3rd-5th Years •
Summary:
This is my take on what happens in the 'last battle' between Voldemort and Harry. After the fifth Horcrux is found and destroyed by Hermione, Ron, Harry and Ginny, there is one more left to be demolished and Voldemort will no longer be immortal. Will Harry be able to reach the last Horcrux in time in order to defeat Voldemort? Are his instincts leading him in the right direction or is it leading him into more danger than he expected? Read and find out! I promise you won't be disappointed.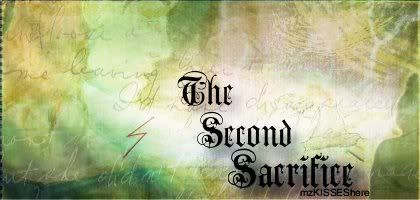 This wonderful banner was made by Whittyleah and the drawing in the background was drawn by HPobsession (my old Beta =[).