Date of Birth

November 1
About 1000timesingoldenink
Biography:

I am a Muggle spy who infiltrated the wizarding world but decided not to expose it because I was having too much fun.

Edit: I write mostly one-shots and poetry, am a member of PA and SBBC here on the boards, and enjoy being dueled. Also, if you are ever wandering around the archives and notice responses to mysteriously nonexistent posts, it is because all of my posts from before about February were accidentally deleted...derp. :)

In the real world, I love chocolate, my iPod, and being Jewish. Oh, and as you may be able to tell from my avvie, I am a math nerd.
Location:

The multiverse
Interests:

Math, poetry, Harry Potter
Occupation:

being happy, if at all possible
Pottermore Account:

WitchDust4820, although I really never go on anymore

-returned from hiatus-
Writing*Poeting*Dueling*Excerpting*Drabbling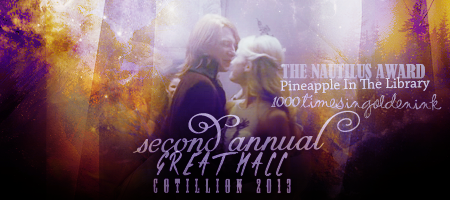 Banner by Julia
and entertaining avvie designed by minnabird and inspired by an unsuspecting Wren...
Total Posts
Total Posts

190
Posts Per Day

0.10
General Information
Last Activity

09-02-2017

12:52 AM
Join Date

10-27-2012
Referrals

0